How Do Trade-Ins Work?
Our dealership has gone all out to make sure the trade-in process is as easy as can be. Whether you're looking for a new car, a truck to help you out with your chores or even a second car you can use around town to do your errands, please come by to browse the choices for you.
The first step is to get an idea of the current value of the vehicle you're trading in. Our staff experts will give you a quote in minutes. There are a couple of things to keep in mind. The better shape your current vehicle is in, the higher your trade-in value will be. If your car is newer and covered by a warranty, that's going to bring you back a value higher than if your car is older or has some mechanical or body issues.
With your trade-in quote in hand, it's time to browse through our inventory so you can locate the exact car you desire. After that, bringing that new car home is as easy as signing the contract.
It's not a concern if you don't own their trade-in vehicle free and clear. If your trade-in value won't quite cover the outstanding loan balance our finance experts will work with you to simply roll any remaining balance into your new auto loan. The process is simple and easy.
How Much Is My Car Worth?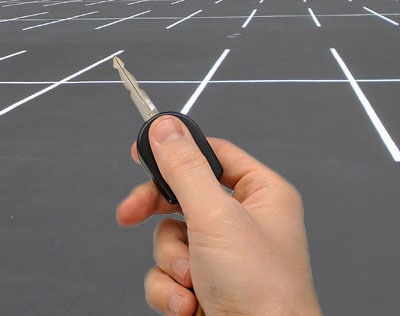 Our dealership has taken all the guesswork out of figuring out a trade-in value for your current vehicle. We've put together a highly accurate online tool that can give you a value for your car in real time. You don't even need to come by the dealership because you can do this from the comfort of your home.
There is something you must keep in mind when using our online tool. You need to be as accurate as possible when you enter the information about your current vehicle. When you decide to come and trade that car in, our automotive technicians are going to test and inspect it. If they find something that needs to be repaired before we can resell your trade-in the quote you received online is going to change.
Our online tool will provide you an estimate of the value of your trade-in but we can't guarantee the quote you get without checking your car out first. If you've kept great maintenance records, please bring those in so we can work with you to get you the highest trade-in value possible. We're going to resell your trade-in to a new customer and the more you can do to show us how much your vehicle is worth, the simpler your trade-in deal is going to be.
What Can I Trade My Car In For?
You can use your trade-in towards buying any vehicle in our current inventory. The vehicles in our inventory change frequently. This makes sense because as we sell cars and make additional trade-in deals, we get new vehicles for you to choose from. You can also contact us if you're looking for a specific vehicle.
All of our vehicles are inspected by our staff experts. Then they're made buyer ready before they're placed on our lot. Please feel free to come by and check out what we have waiting just for you.