Where Can I Find A BMW Transmission Repair Center Near Me?
Your BMW may be a necessary form of convenient transportation, but it also may be a source of pride. Regardless of the BMW model that you own, a top goal may be to keep it maintained in superior condition over the years to come. While BMW transmission service is not usually necessary on an annual basis, it is required on a recurring basis if you intend to keep your car or SUV properly maintained. This is because your transmission can endure tremendous damage through regular wear and tear. This is the vital system that controls the engine's torque and power. When the transmission falls into a state of disrepair, the vehicle will not function properly as intended. Through the efforts of our conscientious and hardworking service technicians, your BMW can receive the service that it needs now and throughout your entire ownership period here at BMW of Springfield.
Why Does a Transmission Need Maintenance?
You may be wondering what specific aspects of a transmission system require maintenance work. Be aware that the heat and friction generated in the transmission through the car's normal and regular operation can result in damage in any of your transmissions components. Many repair issues related to the transmission can develop over time, but transmission maintenance that replaces the filter and fluid periodically can offset or delay these issues from developing. Specifically, transmission fluid in your BMW eases the impact of heat and friction on many components in the system. This protectant fluid can become saturated with various types of dirt particles over time. The filter traps many particles before they enter the fluid, but some will still get through. Because dirt particles will continue to impact the system, regular fluid and filter changes are essential. Unlike oil changes that are recommended several times per year, this type of fluid and filter service usually only needs to be completed every two to three years. Your BMW's ownership manual provides you with exact guidelines for your model and model year.
Is a Transmission Fluid Change or Flush Better for My BMW?

Because you are focused on properly maintaining your BMW's transmission, you understandably need more information about the benefits of a fluid flush versus a fluid change. A fluid change describes a maintenance service that replaces dirty fluid in the transmission's pan only. Fluid is also in a torque converter and in the cooler lines, but a simple fluid change will not address the issue of dirty fluid in these components. A BMW transmission flush, on the other hand, removes the fluid throughout the entire system and replenishes it with clean fluid. A fluid change and a fluid flush both include a filter replacement. While a flush is generally a better maintenance option, this type of service may not be necessary if you have recently and regularly serviced the transmission.
Is My BMW's Transmission Damaged?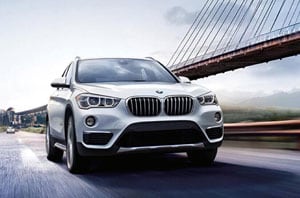 Understanding the signs of transmission damage in your BMW is important because it can enable you to seek repair work promptly. This can mitigate the severity of the damage. In a BMW, transmission damage may cause the "service engine" indicator light to turn on, or the movement of the car may become jerky when changing gears. Some drivers may notice fluid leaking beneath the car or a burning smell while driving. Regardless of the type of maintenance or repair work that your BMW needs today, BMW of Springfield can help. Schedule an appointment with us today.
Service Hours
Monday

7:30 am - 5:30pm

Tuesday

7:30 am - 5:30pm

Wednesday

7:30 am - 5:30pm

Thursday

7:30 am - 5:30pm

Friday

7:30 am - 5:30pm

Saturday

7:30 am - 5:00 pm

Sunday

Closed