BMW of Springfield Service Coupon Oil Change
For outstanding customer service, professionalism and a  "can-do" attitude, bring your car into our dealership for its next oil change.  We are proud to offer our customers with a state-of-the-art service center where  vehicles are serviced with the utmost care. Plus, we offer a variety of  service coupons to help you save money. From oil changes and air  conditioning maintenance, to brake repair and alignment adjustments, we do it  all at our Springfield, Missouri dealership!
The Importance of Changing Engine Oil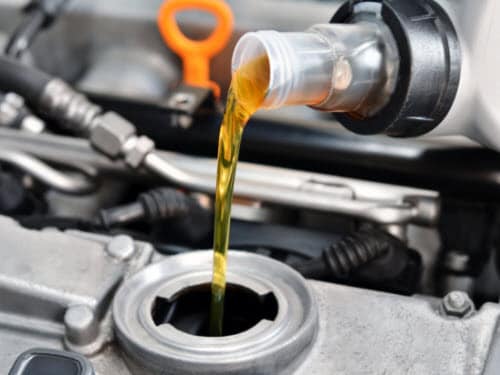 In order for any new or used car to  stay on the road, it has to have routine oil changes. Oil is the lifeblood of  any engine. It keeps all your moving parts underneath your hood lubricated.  With every mile you drive, oil starts to lose its ability to effectively lubricate  your motor, causing moving parts to directly rub against each, eventually  wearing them out. Oil also helps draw heat away from the combustion chamber,  keeping your engine cool. Simply put, fresh oil keeps your vehicle running  smoothly and efficiently.
When Should I Change My Oil?
We recommend changing your car's oil every 3,000 to 5,000  miles. However, this can greatly depend on where and how you drive. If you do  most of your driving in heavy traffic or on dirt roads, then you'll want to get  your oil changed sooner. If you're unsure, just bring your vehicle into our  onsite service center, and one of our friendly technicians will create a  scheduled maintenance plan for all your car service needs.
Make an Appointment
Scheduling service at BMW of  Springfield is easy and convenient. To save time, we invite you to fill out  an online appointment form, which will help us get to know a little about the  type of service your car needs before you bring it in.
If you're not quite ready to schedule service or just have a  question, please feel free to contact us and  we'll do our best to answer any inquiry you may have. We hope to see you soon!