BMW AC Repair in Springfield, MO
Your BMW's air conditioning unit is one of the most important parts in your vehicle. It gives you a cool, comfortable ride even on hot summer days when it would be unbearable to drive otherwise. Just like any other part in your vehicle, though, the AC unit can develop problems. Sometimes the problems are gradual and you don't even notice them until it's too late and you need a new unit. Other times, people sometimes see signs of an AC problem but ignore it until it becomes so severe that they need major repairs. Our certified technicians are capable of diagnosing issues with your AC unit BEFORE they become severe. As a dealership that cares very much about the vehicle's it sells, we'd like to remind you to have your AC inspected whenever you suspect there might be issues with the system.
Like other parts of your vehicle, the AC unit will show symptoms of a problem when things go wrong. It's important not to ignore these signs that you need AC maintenance or repair.
Why does my air conditioner smell awful?
Some people compare it to the smell of a gym or dirty socks. Others just describe it as very unpleasant. Either way, if you smell something coming from your AC, it's important to get it into our dealership for inspection right away. It might be that there is a mold buildup on the evaporator case or it could be that you need a new cabin filter. Either way, the smell is going to continue until you take your BMW in for inspection.
Why is my AC blowing hot air?

The air could be hot or merely warm, but it's certainly not the crisp, cool air that you expect from a BMW air conditioning unit. The culprit might be a blown fuse that's preventing the air from being cooled. Your AC might need new coolant as well. Sometimes there is an issue with the compressor clutch that prevents the air from being cooled. The minute your AC starts blowing warm air is the minute you need to schedule maintenance at our dealership. We'll do a full inspection of the AC unit and determine what's causing the warm air.
What causes a leak in my AC system?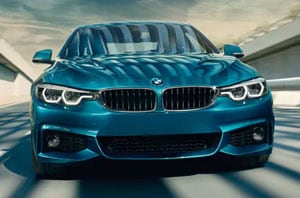 Leaks are one of the most common causes of problems with your AC unit, but not everyone knows what causes them. In some cases, it's simply AGE. Just like any other part in your vehicle, as the system ages it's going to develop problems, and a leak is most certainly a problem. When the AC begins leaking, it can corrode the parts within the AC, meaning that the problem grows horribly over time if you "just let it go." If you suspect a leak, it's time to bring your BMW to our dealership for maintenance.
The certified techs here are firm believers in regular inspections. The minute you notice a problem with your AC unit, it's time to give us a call and schedule an appointment. We offer great deals on simple inspections and can quickly identify what's causing your faulty air conditioning performance without taking up too much time. We thoroughly inspect the components of your AC and the performance of the AC itself, then determine a course of action. And then we get to work! Our techs are as prompt and efficient as they come in this business. If you suspect your AC is going out or it has already stopped working, call the pros at our dealership today.
SERVICE HOURS
Monday

7:30 am - 5:30pm

Tuesday

7:30 am - 5:30pm

Wednesday

7:30 am - 5:30pm

Thursday

7:30 am - 5:30pm

Friday

7:30 am - 5:30pm

Saturday

7:30 am - 5:00 pm

Sunday

Closed