Using the BMW Parking Assistant
When you are ready to park the vehicle, simply turn on the Auto PDC (Automatic Park Distance Control). This will activate the BMW Parking Assistant and begin the process. While the vehicle will take over the parking process, it is important that the driver pay close attention to the vehicle's movements by looking at the rear view mirror, side mirrors and the rear view monitor on the navigation screen.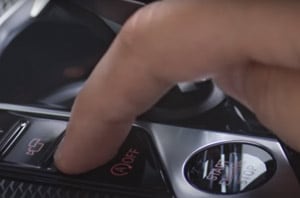 The BMW Parking Assistant will utilize the acceleration, brakes, and steering to park the vehicle into the parking spot. The vehicle will be able to manage parallel parking spaces and conventional parking spaces. During the parking process, the vehicle will alert the driver of any potential obstructions or movements around the vehicle. If the BMW Parking Assistant detects an obstruction or movement, the vehicle will stop and wait until the obstruction is moved.
During the BMW Parking Assistant will utilize visual instructions and acoustic signals to alert the driver during the parking process. This will ensure that the driver remains in complete control during the parking process. Overall, the BMW Parking Assistant will utilize three types of technology during the parking process - Active Distance Parking Control, BMW Driver Assistance Plus, and Driver Assistance Plus 2.
Try Out the BMW Parking Assistant For Yourself
BMW of Springfield invites you to try out the BMW Parking Assistant feature for yourself. You can try out this new feature by test driving one of our many BMWs in our inventory. But act fast. We want you to get behind the wheel of your favorite BMW vehicle and our inventory changes daily.