Although it may feel like winter, we have a little bit of time before winter actually begins. This gives us a little bit of time to prepare our vehicles for the long winter ahead. Getting our vehicle safely through the winter is a big challenge for many vehicle owners. There is an increase in accidents during this time of year. There is a lot to consider with when it comes to winter road conditions. The salt that is put on roads to help us stay safe can really harm our vehicles. It can rust the underside of your vehicle without you even knowing it. Salt can also damage your paint. All of that slush, snow and ice is a nightmare for a vehicle in so many ways. Let's take a look at some simple car care tips that can help keep your vehicle safe this winter.
Check Your Lighting
When the sun sets earlier in the day, you rely on your headlights to keep you safe and visible on the road. Your headlights require routine maintenance in order to work properly. Some simple tips are to clean the casing of your headlights. A lot of dirt, road salt and debris can get caked up in there. You can upgrade your lights to something that is much brighter. Whiter lights will also do a good job at increasing your visibility. Lastly, repositioning your lights so they are pointed at the proper angle is beneficial.
Make Sure Your Battery is Still Good
Your battery is responsible for a number of functions in your vehicle. Most importantly, it helps with the startup process of your vehicle. When temperatures are much colder outside, your battery will experience much more draw. This can shorten the lifespan of your battery. Have your battery checked to make sure it charges properly, and also check if your battery can properly hold a charge.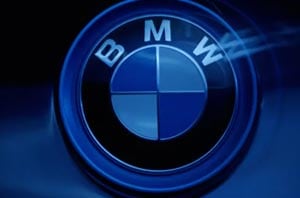 Should I Check My Coolant Levels?
Coolant is also known as antifreeze. This fluid is very important when it comes to preventing moisture from freezing inside of your engine. You will want to have your engine checked to make sure there are no coolant leaks. You should also have other fluid levels checked.
.
Stay Topped Off
There isn't a lot of maintenance that you need to do in order to maintain your gas tank. Simply, make sure that you keep your gas tank is at least half full at all times, if not more. This will ensure you won't be freezing cold, stuck on the side of the road.
What Type of Tires do I Need?
It is always important that your vehicle has tires that are functioning properly. Low tread is dangerous, and this is especially true in the winter months as well. In addition to checking the tread wear on your tires, make sure that they are wearing down at an even level. If not, you may need to have your brakes or suspension serviced.
Build a Survival Kit
If you encounter a situation where your vehicle gets stuck in the snow, you should have some extra items in your vehicle that will help you stay comfortable and safe. Store some water bottles, food, blankets and road flares in your trunk at all times. This is the kind of situation where you want as much gas in your vehicle as possible.
If you would like us to take care of your winter vehicle maintenance for you, stop down to BMW of Springfield today. We will make sure that you are safe while on the road, despite any snow, ice, rain or sleet that you encounter. A little bit of maintenance now, can go a long way when it comes to making sure you are safe all winter long.