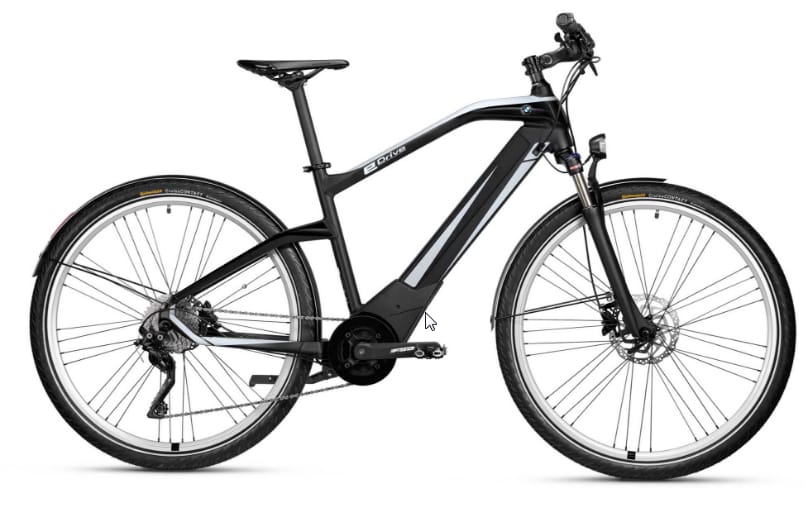 While you may know BMW as a leading luxury automaker, the brand has also garnered success in the two-wheeled transportation industry. Their latest product, the BMW Active Hybrid e-bike, has transformed what used to be the paper-boy buggy into the next-generation cycling chariot.
What appears to be just an ordinary bike with a sophisticated design is a legitimate hybrid vehicle. It's equipped with an electric motor that has the ability to be turned on and off at the convenience of its rider. This unique feature makes it unlike other electric bikes that are on the market.
BMW has also successfully balanced physiognomy with strategic formation. Found in its assembly is a smartphone charger/USB socket and Bluetooth, as well as LED lights built into the frame and a mudguard atop the wheels. And, precisely made for an e-biker is the first-of-its-kind eZone seat, engineered to be the foundation of a comfortable and safe ride.
Both the motor and 504-watt battery are gracefully tucked away to provide a sleek design. When charged to full capacity the hybrid e-bike is able to exert energy for up to 62 miles (100 km), and can accelerate up to 16 mph with 66 pound-feet (90Nm) of torque.
This pedal-powered machine is now available through BMW online for $4,000.
*Mazda loaner vehicles are subject to dealer discretion and availability. **Deferred payments on select models for 90 days with approved credit. Loan origination fees may apply. Interest, if applicable, accrues from contract day. Deferred payments available on purchased vehicles only. Must take new retail delivery from dealer stock by 1/2/2018.